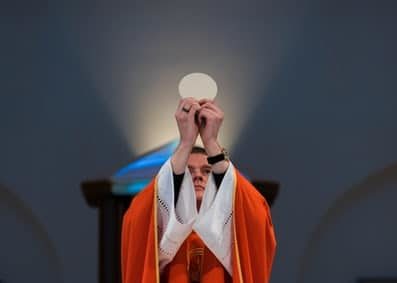 St. George Church
611 E. Main St., Linn
Join us for daily Mass every Wednesday at 8:00AM.
St. George Church
611 E. Main St., Linn
The Seven Sorrows of Mary Rosary will be said after the daily Mass on the 3rd Wednesday of the month in the church library.
Notre Dame Hall Basement
605 E. Main ST., Linn
Parish School of Religion classes for grades K - 8 that do not attend Catholic School, every other Wednesday, 4:00 - 5:30pm.